Lori Dwyer
Blogger
Sydney
Send a message
Random Ramblings of a Stay At Home Mum
Random ramblings of a stay-at-home-mum is written by a woman who believes she should probably be in a straightjacket but isn't because it's too difficult to type that way. The very random ramblings of a stay-at-home-mum who suffers a severe case of Former Clown Syndrome. Mood swings are an optional extra. Lori reserves the right to employ poetic license in regard to life for the purposes of amusement.
Lifestyle, Parenting, Personal www.rrsahm.com
About
What began as an ordinary 'funny mummy' blog in early 2010 morphed into something completely different following the unexpected and traumatic death of my husband in January 2011.
Readers watched in shock as my life changed forever… and they read in fascination as I continued to
blog, writing out the pain through the worst days of my life- blog posts which remain
available to the public to this day.

Having made it to 2012, RRSAHM is now the story of a survivor. It's the place where I share
my heart and soul. It's become a discussion point for mental health, parenting through grief,
living sustainably, finding peace within yourself and an unlimited and random range of
topics from gardening to feminism, chooks to travel.

RRSAHM is my place, where we speak the truth in whispered shouts. It's about heartache and
love, loss and pain, life, children and everything else that makes us real. And jellybeans, of
course. If nothing else… RRSAHM is all about the jellybeans.
Blogging Topics
Videos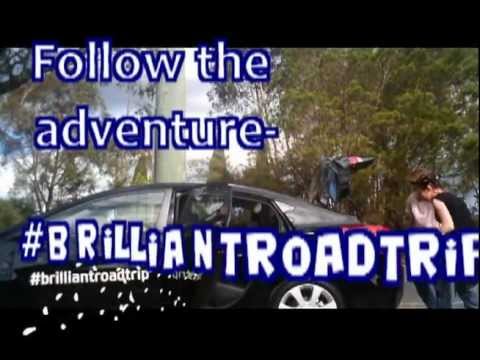 Speaking video
from Lori Dwyer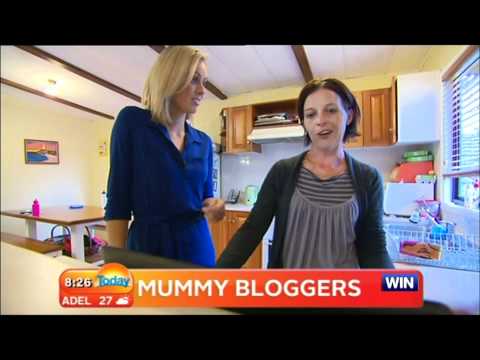 Speaking video
from Lori Dwyer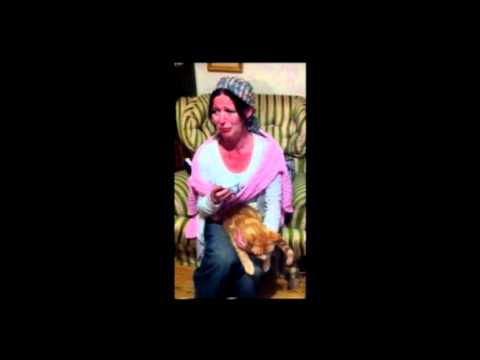 Speaking video
from Lori Dwyer
Available for
Blog stats (last updated March, 2013)
Average unique visitors: 50000 p/m
Average page views: 75000 p/m
Facebook page Likes: 2043+
Twitter Followers: 3846+
Instagram Friends: 778+
In Google+ Circles: 395+
Email & feed subscribers: 2017+
Contact Random Ramblings of a Stay At Home Mum for a media kit.
Brands We've Worked With
Red Balloon Hyunadai FIsher Price Adult Toy Store Kleenex Nads Ford Big W Taronga Zoo Cottee's Logitech Sony Sesame Street Woolworths Pantene Target Holden
Awards
Winner- Sydney Writer's Centre Best Blog, Personal and LifeStyle category 2011. • Official ambassador 2013 BloggersToBorneo trip via Orangutan Odysseys. • Ranked 3rd in Top Personal Blogs and 37th overall in Blog Chick's Australian Top 100 Women Bloggers. • Finalist- Top Five in the Aussie Mummy Bloggers with the X-Factor competition. • Featured in B &T magazine, the Sunday Life magazine and on Channel Nine's Today Show. • Articles featured in the Daily Telegraph, MamaMia, The Punch, Hoopla, Adelaide Now, Maeve Magazine, WebChild, BlogHer and mUmbrella. • KidSpot Top 50 Blogger, 2010, 2011 and 2012- one of the only blogs to be featured three years running. • Archived in The National Library of Australia's digital Pandora archives, which features digital publications deemed culturally significant. • Contributor to charity eBook The Things They Didn't Tell You. • Featured in various write ups in local newspapers and interviews on local radio. • Resident feature writer at US women's site In The Powder Room April 2011- May 2012. • Regularly featured in Twirus' Australian list of Top 5 People on Twitter. • Key note speaker in the My Blog, My Story section of the 2011 Aussie Bloggers Conference. • Guest speaker on Health and Happiness at the first 2012 Blogger's Brunch. • Recipient of the Kid's Business Happiness Inspires Happiness sponsorship. • Regular blogger at parenting site Kleenex Mums.
Blogs Related to Random Ramblings of a Stay At Home Mum