Dasha Gold
Founder of TheTrendSpotter.net
Melbourne
Send a message
TheTrendSpotter
Husband and wife team Dasha and Colin Gold share their passion for fashion, art and photography through TheTrendSpotter.net. You'll find Dasha's personal style posts, interviews with famous and upcoming designers, trend and styling inspirations, latest runway reports, original photos of Melbourne cultural events and street style photography from around the world.
Fashion, Lifestyle www.thetrendspotter.net
About
I've been immersed in the fashion industry as a model, stylist, artist and footwear graphic designer. After years of travelling the world and coming across the most inspiring people, I decided to bring all my experiences and passions together and share them with the world. I opened my first blog seven years ago which I closed down due to technical limitations. A year later I launched TheTrendSpotter.net which is a reflection of my lifestyle, love for fashion, art, unique and beautiful creations. I search for emerging designers, brands, businesses, talents, editorials, runways and write about things and people that inspire me.

My husband Colin Gold is the director and principal photographer of TheTrendSpotter as well as the technical mind behind the website.

What we spot

You can find personal style posts, street style photos, interviews, trend reports, editorial inspirations, and original photos of events, VIP launches, store openings, parties and festivals. We also showcase the latest fashion week videos from around the world as well as my Instagram photos through which I reveal artists, photographers and amazing new discoveries.

Nothing makes me happier than finding new discoveries every day. I search for inspiration in things and people that surround me, in history and cultures, in interests and professions, people's passions and creations. Every one of my readers, followers, friends, and people I am yet to meet are inspirations for the posts.

Living in Melbourne

I have travelled across the globe to identify the unique Melbourne style, and to fall in love with this city that I now call home. After spending the majority of my life living in Russia, Europe and Singapore, I moved to Melbourne. It is a truly unique city with an artistic blend of styles and cultures where all of us are free to express our personalities in our very own unique ways. I love hunting down the unusual one-off vintage pieces, samples, market finds and handmade goods. Melbourne's relaxed culture, coffee obsession, hidden gems, art events and international festivals shape the style of the city.

Melbourne is all about discovering new places. Just when I thought I have found my favourite place I discover more. It amazes me that no matter how long you live in this city, you are guaranteed to find another incredible place that you never heard about. So my favourite place would be the next one I am going to discover.

My personal style

My style is a reflection of my present and past experiences, the current mood and everything that surrounds me. I love to mix vintage treasures with new and modern, unique finds and everyday classics. I pay attention to the use of colour, textures and shapes as a feature of the outfit. I seem to have an obsession with collecting jewellery, handbags, belts, scarves and shoes. A perfect match of accessories makes an outfit complete.

Fashion is a reflection of who we are; it is in everything that surrounds us. It is a lifestyle we choose to live mixed with the culture and experiences we grew up with. It is through fashion that I share …
Blogging Topics
Videos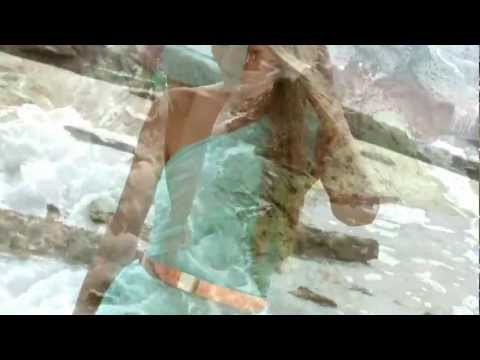 Speaking video
from Dasha Gold
Available for
Blog stats (last updated July, 2014)
Facebook page Likes: 14,000+
Twitter Followers: 1900+
Instagram Friends: 20,000+
Contact TheTrendSpotter for a media kit.
Brands We've Worked With
White Suede Fashionizer TV Arthur Galan Tony Mancheski Cielo Magazine MOR Cosmetics Lady Fox Estelle Shag Bleeker Street Crown Casino Arts Center Queen Khan
Blogs Related to TheTrendSpotter